Eat This Not That - Get Rid Of Belly Fat Now!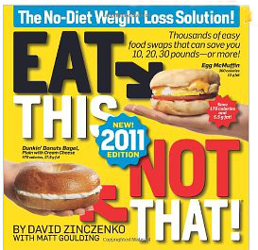 Make good food choices and make fat loss permanent



Eat This Not That is the ultra-popular book about making good food choices to help you stay free from belly fat.



This no-nonsense book, by
Men's Health
Editor-in-Chief David Zinczenko and
Men's Health
food and nutrition editor Matt Goulding, provides the most help with calorie counting. It is designed to help you make smarter food choices.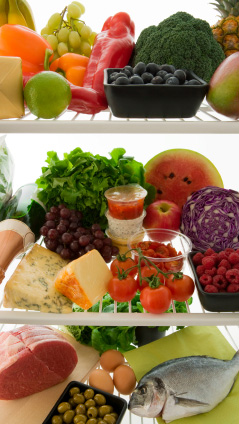 * This is NOT a diet book, although the authors promise you will lose weight if you learn to make good food choices.
* It is simple, informative, and based on a common-sense approach.
* The featured foods are those from both fast-food and casual-dining establishments, as well as the most purchased foods in supermarkets.
* It will help you learn how to read nutrition labels and menu descriptions with an eye for critical data.
* You will learn how to make simple food swaps that will cut hundreds of calories from your present diet.
* There are NO complicated formulas for figuring calories. You can use this book to quickly know what meals are the healthiest in restaurants you frequent.
* You'll learn that some cheeseburgers have LESS calories than some restaurant salads. I learned that wraps are NOT a healthy swap for a sandwich. Who wudda thunk it?
* There are spotlighted tips on every page of this book. You'll learn the 20 Worst Foods, and the restaurant meals with excessive fat and calories that are called, "weapons of mass destruction."
* You will also learn the 8 Super Foods that should be part of your diet every day.
Eat This Not That does NOT make false promises about building lean muscle mass which requires structured workouts, this book is strictly about making smart food choices to help lose belly fat and keep it off permanently.


What is healthy eating and how can you ensure it?


Learn how to find the world's healthiest foods


Eating healthy at work can be a real challenge


Caveman Eating will help you lose belly fat forever


Go to Lose Belly Fat home