The 300 Workout Routine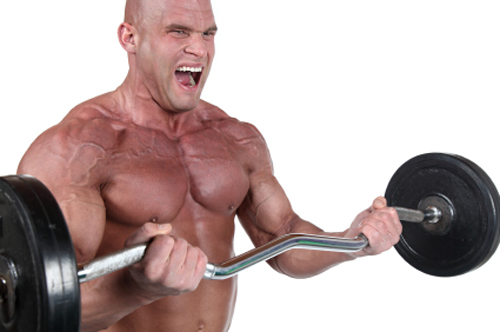 300 workouts will burn belly fat and increase lean muscle
A 300 workout routine will definitely burn belly fat and increase lean muscle. However, a training routine centered around a 300 workout, is NOT for the weightlifting beginner.



The movie 300, about the Battle of Thermopylae in 480 B.C. where 300 Spartans fought to the death against Xerxes and his overwhelming Persian army, generated a huge buzz when the training for the stuntmen was revealed.
However, what got lost in the hype and translation was that the six exercises presented in Men's Health magazine were actually the culmination of the training...NOT the workout routine itself.
Mark Twight, former world-class mountain climber, and owner of Gym Jones in Salt Lake City, Utah, designed the 10-week training course for the stuntmen and actors in the movie.
What was misinterpreted as the 300 Workout Routine was actually the finale of the entire 2-1/2 months.
At the end of their training, they could opt for a test that included:

25 Pull Ups
50 Deadlifts - 135 lbs.
50 Push Ups
50 24-inch Box Jumps
50 Floor Wipers - like leg lifts while holding 135 lbs Olympic bar extended.
50 36 lb. Kettlebell Clean and Press (25 each arm)
25 Pull Ups

The 300 rep test was done for time. The participants did as many sets as necessary to complete the amount of required reps, then immediately moved...without rest...to the next exercise.
Actor, Andrew Pleavin (who played Daxos, leader of the Arcadians), completed the test in an astounding 18 minutes, 11 seconds.




Some insight into the 300 Workout Routine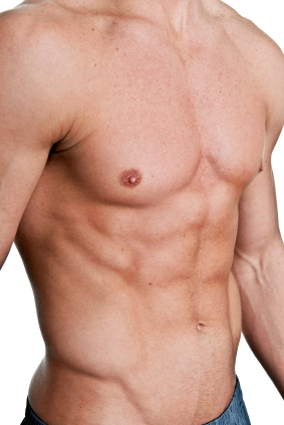 Twight trained the cast in a variety of ways, mostly depending on their conditioning when they started. (Some were grossly overweight.)
They utilized strength training, power lifting moves, circuit training, and extremely intense interval training on the Concept II rowing machine.
The 300 workout routine did NOT include the above test prior to the final day, although exercises included in it were always part of the conditioning at Twight's gym.
The men trained 5-days per week for 90+ minutes. Their day also included 4-6 hours of "fight training."
The key to getting the ripped lean Hollywood look was their diet. In Twight's own words, "They were fed just enough calories to recover for the next day's workout."
This is the one crucial area where almost all guys lose perspective.
Once again, the key to getting rid of belly fat ALWAYS starts with diet.
When you burn fat and increase lean muscle, the gain in definition makes you look much heavier than you really are because of the increased muscularity.

Confusion in equating the 300 workout routine (which was really an ever-changing and constantly evolving progressive sequence of workouts) with the actual final test above, caused thousands of misinformed guys to just give up due to exhaustion of their central nervous system or overuse injuries.
There is NO WAY the body could endure that same set of exercises, done with the ferocity needed to beat your previous time, everyday. That's ridiculous.
It didn't have to be this way. You can burn belly fat and gain lean muscle with proven programs geared to your fitness level.




Finding your own 300 Workout Routine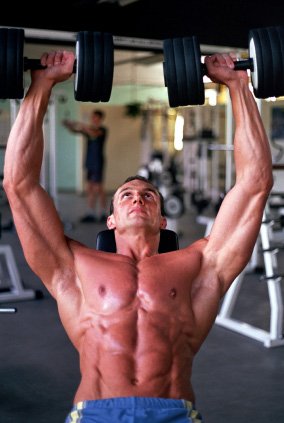 If you have been working out for at least a year, and have added a couple of intense, timed workouts the last few months, you may want to start designing your own 300 Workouts.
* It may be good to begin by following a proven program that combines strength training with interval training for 3-6 months.
* Turbulence Training by Craig Ballantyne is the most popular body-weight workout program. It is great for guys who workout at home and have limited equipment.
* The pinnacle of home workouts is the P90X Program. It's results are well-documented.
* The key, however, before you even begin your workouts is getting your DIET under control. Start now to get rid of sugar foods, junk fast foods, oily/fat foods, and processed foods.
* Commit to making good food choices that establish a slight calorie deficit each week. Fresh fruits and vegetables will be high on your list.
* Get your protein from solid sources like turkey, fish (not fried) and skinless chicken breasts, NOT supplements or protein shakes.
* When creating your own 300 workout routine, your workouts need to have exercises that hit the following areas:

Chest/Shoulders
Back
Biceps
Legs
Abs
A component that includes intense interval training.

When setting up your own battery of tests. It might be good to start with 150 reps, instead of 300...especially if you will be using the same protocol that Mark Twight designed.
In a nutshell, your 300 workout routine will be a full-body workout that includes interval training. Just keep in mind you CANNOT go intense day-in and day-out.


Male belly fat is both a health issue and a turn-off to women


Go to Workout Like An Athlete from the 300 Workout Routine page


Go to Burn Belly Fat home from 300 Workout Routine